Sensory Friendly Easter Bunny Visits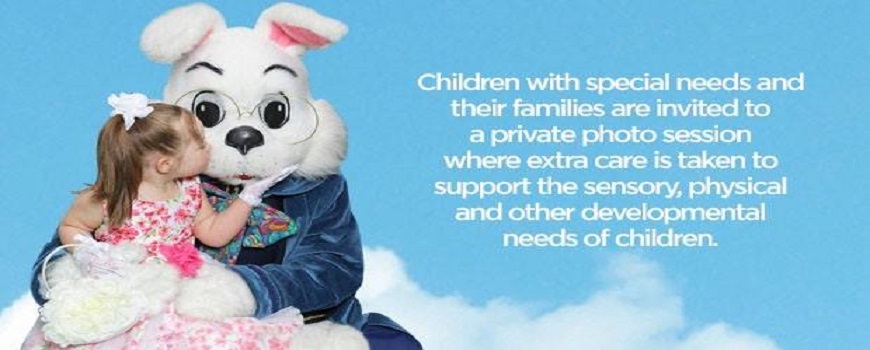 Events are held prior to public hours for children with all spectrums of special needs.
Physical, sensory and developmental accommodations will be made to lessen the potential for behavioral triggers.
Donations will be requested.
All donations made will benefit Autism Speaks.
Admission is free, but reservations are required for this event.

Use the link below or REGISTER HERE for your spot.
Admission Details:
1233 Rancho Vista Blvd, Palmdale, California 93551