Happy 5th Anniversary, Bravery Brewing!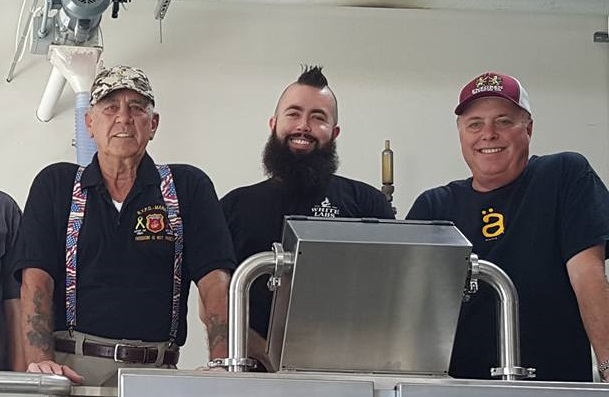 Founded in 2011, Bravery Brewing Company is an independently owned craft brewery in Lancaster.
Bravery began as a 3 barrel brewhouse. They started small and kept their main focus on developing new recipes, experimenting with different brewing techniques, and testing out various exotic ingredients such as habiscus flowers which are added to La Fluer Legion a Witbier style ale.
By 2016, their production output expanded to a 15 barrel brewhouse next door, but kept their main 3 barrel brewhouse for the pilot batches. With the larger brewhouse, they are able to brew more of their core brands and continue experimenting with exciting new styles, including barrel-aged.
Bravery Brewing has been well received by fellow brewers, industry aficionados and most importantly beer lovers across the globe.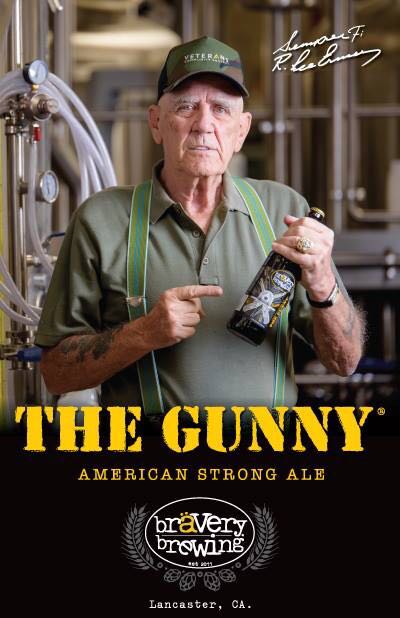 Their latest brew "The Gunny" is a strong American Ale named after the breweries famous co-founder R. Lee Ermey. Ermey is an American actor, best known for his role as Gunnery Sergeant Hartman in Full Metal Jacket, which earned him a Golden Globe Award nomination for Best Supporting Actor. Lee has had numerous feature roles in films including Toy Story and Cars. You can follow learn more and follow Gunny at
http://www.rleeermey.com/
Currently, their catalog of beers ranges widely from traditional to "unique and unusual". They offer up to 30 different kinds of delicious beers in their tasting room, as well as offering their brews by the bottles, crowlers, growlers, and kegs.
Now featured on tap and by the bottle in various restaurants around the Antelope Valley and beyond, Bravery Brewing continues to improve their product quality, while "maintaining integrity and a thirst for adventurous, well-crafted beers".
So, what are you waiting for? Celebrate with us as we wish Bravery Brewing a Happy 5
th
Anniversary ALL weekend! Admission is FREE and for ALL ages!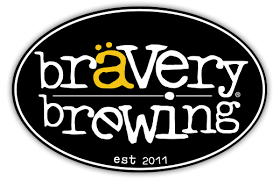 Starting Friday, July 07 2017
, a brand new 5
th
Anniversary release will be available. You need to try this special blend of ales!
On Friday, you'll also have the privilege of enjoying live music by the Fulcos from 7-11pm and food by the Mad Kabob food truck.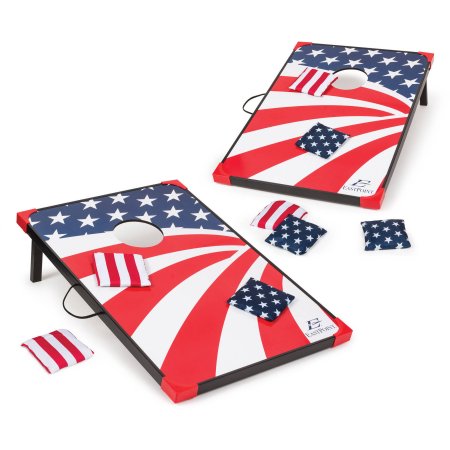 On Saturday, come to the first Bravery Charity Cornhole Tournament!
Proceeds go to the William J Pete Knight Veterans Home. Teams of two will battle for Bravery Brewing gift cards. For only $20 a team to play, and double elimination rules, bring the family for some good ol' fashioned cornhole fun! Sign-ups are from 12-1pm and the tournament goes from 1-6pm. Food provided by the El General food truck!
On Sunday, check out the 10 Rare & Special Beers
on tap and pick up your commemorative glassware to celebrate the anniversary! Food will be provided by Tomski Sausage truck!
We'll see you there!
---