Leona Valley
Town Council Phone: (661) 270-0008
Town Council Address: P.O. Box 795 Leona Valley, CA 93551
Town Council Website: http://www.leonavalleytc.org/
History:
Leona Valley's post colonial history can be best described as land abundant with cattle ranches. In the late 18th century, after the loss of the Tataviam Native Americans – the area's original inhabitants – to Indian Reductions as Mission Indians at the Mission San Fernando immigrants from Spain and Mexico quickly established themselves. The majority of the immigrants were primarily interested in the land in order to establish cattle ranches. During the 1880s, the ranches were broken up into smaller homesteads by farmers from Germany, France and the state of Nebraska. The Ritter family started one of the first wineries in this country in Leona Valley which was later shut down by the U.S. Prohibition period in the early 20th century.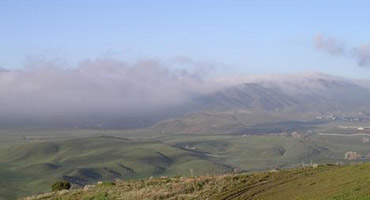 In 1913 Frank D Hall bought the 3000 acre St. Anthony Ranch. The valley was then known as Leonis and he changed the name of the ranch to Leona Valley Ranch and set about building a dairy farm. The Ranch was most of the land west of Bouquet Canyon Rd. The dairy did not work out and the subdivision of the Leona Valley Ranch started in 1922. That first phase of the subdivision was for properties that had roads and water (either had water or was in an area known to be practical for drilling a well). One of the early sales was the southwest corner of Elizabeth Lake Rd and 90th St West. The Nolenberger's built a store and gas station on that lot which opened in 1924. The building is now Hemme Hay and Feed store. In 1927 Frank Hall incorporated Farm Home Builders to handle the next phase that required new roads and a water system. To that end Farm Home Builders took out a loan for $45,000. The Great Depression hit before many sold and it wasn't until the 1940s that most were sold.

The majority of those old large homestead parcels have since been partially subdivided and developed with a mix of custom residences, with Leona Valley still maintaining a spacious beauty.
---