Oktoberfest 2018 at The Whole Wheatery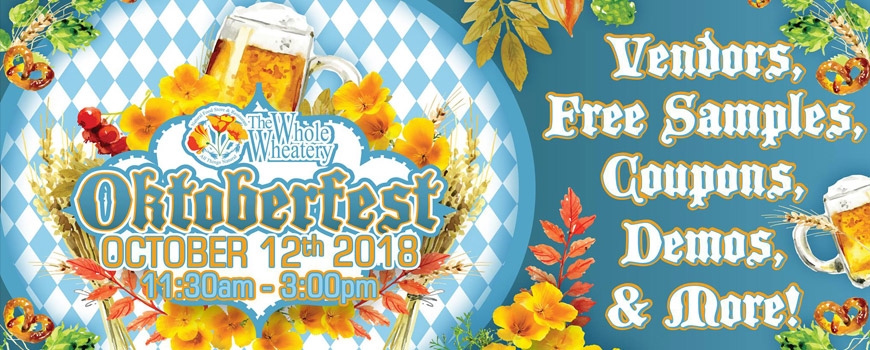 ​Join us for our second annual celebration of beer, delicious foods and a fun time!
DATE: October 12th 2018
TIME: 11:30am - 3:00pm
LOCATION:
The Whole Wheatery
44264 10th St W.
Lancaster, CA 93534
Oktoberfest is a celebration of German origin that showcases the diversity of national and local brews. Here at The Whole Wheatery, we're going to kick off our Oktoberfest with a variety of free product samples, coupons, food demos from our staff in Natcheryl's Café & more! Don't miss out on an opportunity to socialize with our staff and product representatives, to help you reach your health goal!
Admission Details:
44264 10th St W, Lancaster, California 93534