Drive-In Movie Nights - Selma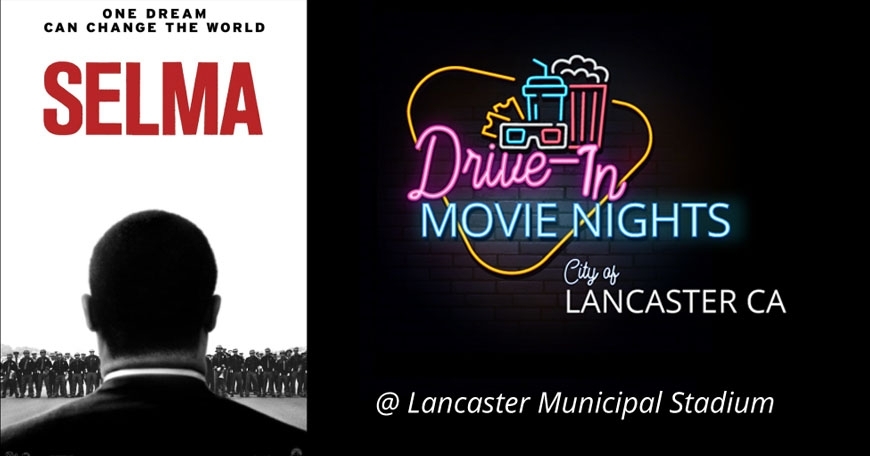 Event Details:
6:00pm | February 26, 2021
@
Lancaster Municipal Stadium - 45116 Valley Central Way Lancaster, CA 93536
|
Add Event To My Calendar

Although the Civil Rights Act of 1964 legally desegregated the South, discrimination was still rampant in certain areas, making it very difficult for blacks to register to vote. In 1965, an Alabama city became the battleground in the fight for suffrage. Despite violent opposition, Dr. Martin Luther King Jr. (David Oyelowo) and his followers pressed forward on an epic march from Selma to Montgomery, and their efforts culminated in President Lyndon Johnson signing the Voting Rights Act of 1965. Rated PG-13

Note: Due to LA County restrictions, concession stands will be closed until further notice. Feel free to grab your favorite dinner from a local restaurant beforehand, or bring your own snacks and beverages from home (non-alcoholic beverages only).

For more information on pricing and rules please visit the website.