Leonard Greco: Artist Talk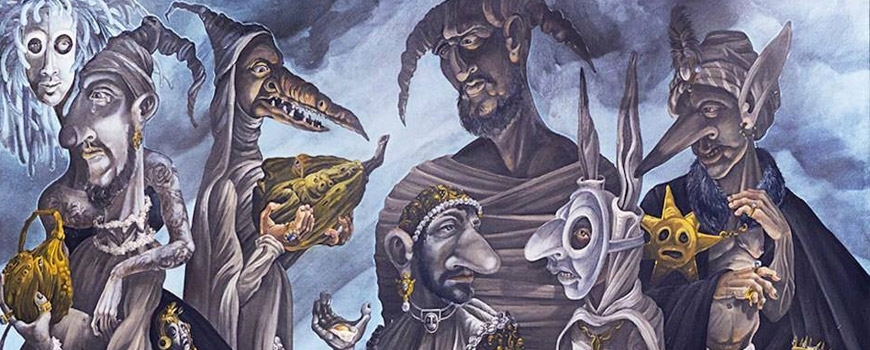 Don't miss Leonard Greco as he discusses his latest exhibition at MOAH:CEDAR -- Fairyland.

---------------------------------------------------------------
"This recent body of work called Fairyland has a definite camp sensibility (not dissimilar to the theatrical confections of Cecil Beaton in the 1920s). Camp, having been described as the lie that tells the truth, is an innate language Greco had been reticent to explore until recently. Purposely stamped with informed wit and a wry knowing humor, this new work is first and foremost intended to visually delight and be taken seriously . Among other things, it touches on the weighty tableau of the Temptation of St. Anthony of the Desert and the perilous trials of Herakles. While the work possesses decidedly camp sensibilities it is never ironic as is so often the current fashion. Greco finds irony frequently cynical; his work is never cynical for no other reason than the inherent affection he holds for motley crew of heroes, saints and sinners."
Admission Details:
44857 Cedar Ave., Lancaster, CA 93534