Wine Tasting at Golden Star Vineyards & Winery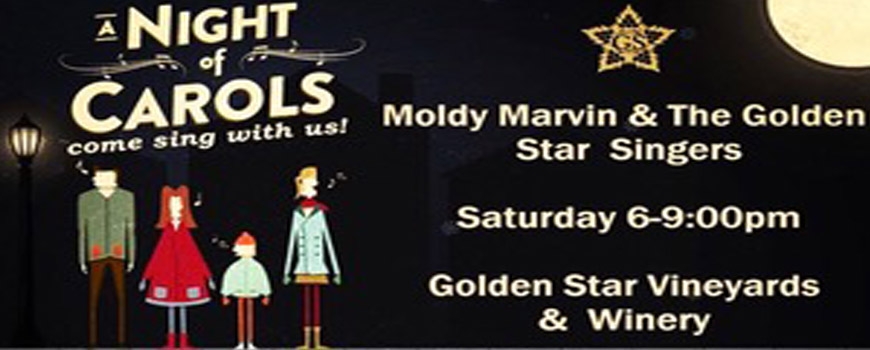 If you're looking to serve delicious wine at your Christmas feast, look no further!
We have the perfect place to stock up!
Off the beaten path is an intimate little winery with some of the most delicious wine you'll ever taste.
Golden Star Vineyards & Winery in Littlerock, CA. will be open Friday from
12-8, Saturday
from 12 to 9
and Sunday from 12 to 6 for wine tasting.
Friday from 5-8 we will have an Acoustic Open Mic!
Wine Tasting $10
Wine Flights $8
Wine By-the-glass $6
Hot Mulled Wine $5
10% OFF Bottles
20% OFF Cases
Join the Golden Star Club and receive 15% OFF everything
We are located at 36043 106th St. East in Littlerock, just 1 mile north of Hwy 138.
"Come On Out and Sip Awhile"
Admission Details:
36043 106th St. East in Littlerock