Top 5 Holiday Celebrations in Southern California
It's winter break and you might be looking for new and exciting places to take the kids. We've got you covered! With a short drive, make lasting memories and start new traditions with your family. We've put together our Top 5 Holiday Celebrations in Southern California that we are sure your family will absolutely love!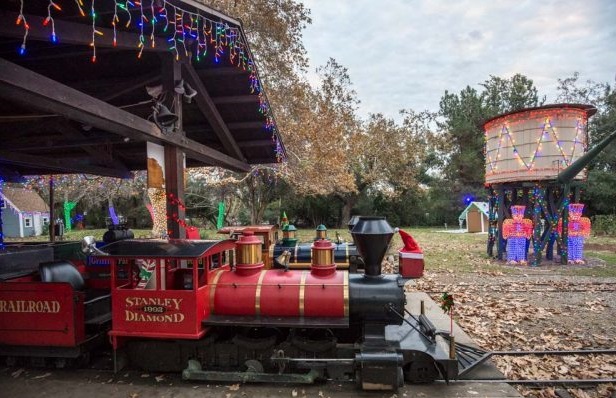 The 2017 Holiday Light Festival Train Ride
Presented By
The Griffith Park & Southern Railroad
4400 Crystal Springs Drive, Los Angeles, CA 90027
Join us for an evening train ride around our festively decorated, one mile of track.
Magical scenes and tens of thousands of lights will captivate you and your family and set the mood for a wonderful holiday season.
Dates:
Dec 18th-23rd and then Dec 26th-30th (Weather permitting)
Times:
The first train will leave at 5 pm every day. The last train leaves at 8 pm Monday through Thursday and 9 pm Friday, Saturday and Sunday.
Cost:
$4 per person (18 months and under are free)
More Info:
www.griffithparktrainrides.com/content/holiday-light-festival-train-ride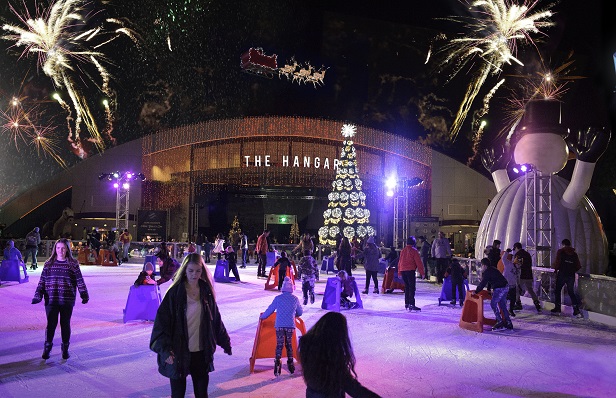 Orange County Winter Fest
at the OC Fair & Event Center
88 Fair Drive, Costa Mesa, California 92626
Featuring ice tubing down an 8 lane, 150 foot mountain, massive snow play and slide area with separate areas for toddlers and kids with fresh snow blown in daily, ice skating on SoCal's largest outdoor ice rink under the stars in the middle of Winter Fest OC, nightly Christmas tree lighting celebration with a parade of the Winter Fest OC characters, fireworks and snow flurries, plus a not to be missed experience with Santa and his reindeer flying over the fairgrounds through Christmas Eve, an all new Alpine Village with a new light maze and new wintery attractions, over 20 carnival rides and attractions, festive entertainment, seasonal eateries, visits with Santa and so much more.
Dates:
Dec 21st - Jan 7th
Times:
Vary depending on the date; Check out the link below for specific dates and times
For more information and tickets, check out the website here:
www.winterfestoc.com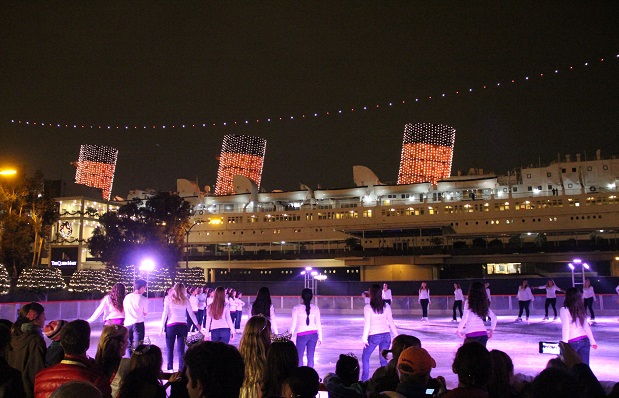 CHILL Ice Adventure Park
at the Queen Mary
1126 Queens Highway, Long Beach, CA 90802
Embark on an International Holiday Expedition at the all-new CHILL, featuring the United States' first-ever Ice Adventure Park and a touching tribute to cultural traditions from around the world showcasing a global sampling of food, music and live entertainment perfect for the holidays.
Get a rush of family fun this winter at our 38,000-square foot Ice Adventure Park featuring Ice Skating and our Ice Track, Amsterdam Bumper Boats, Shanghai Speedway, a Zip Line, Ice Shuffleboard, a two-story, 140-foot-long Ice Tubing slide and so much more!
This one-of-a-kind experience will celebrate the traditions of Christmas from six different regions in an exciting exploration of international fare and cultural celebration, dancing and live performances, Sunday night fireworks, a nightly Christmas Tree Lighting and visits from Santa and Mrs. Claus sure to put you in the Holiday spirit.
Dates:
Dec 13th - Jan 7th (Closed on Dec 31st)
Times:
4:30pm-11:00pm
For more information and tickets, check out the website here:
www.queenmary.com/events/chill-2017-2018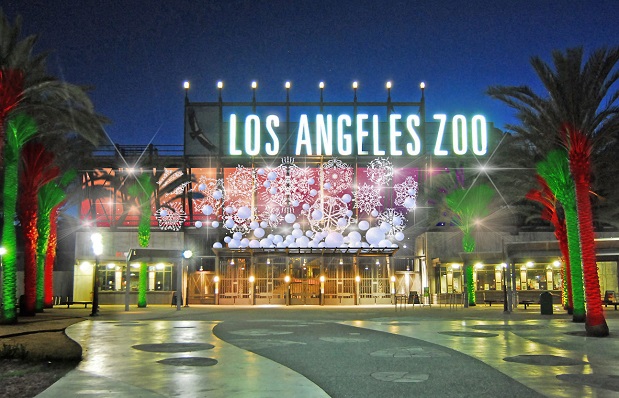 Los Angeles Zoo Christmas Lights
5333 Zoo Dr, Los Angeles, CA 90027​
L.A.'s brightest holiday tradition returns, now more brilliant than ever! Make unforgettable holiday memories as you explore this wild wonderland of light under the stars at the beautiful L.A. Zoo. Along the way, view real reindeer, visit with Santa on select dates, and enjoy seasonal treats and goodies.
Dates:
Nov 17th - Jan 7th (Closed Dec 24th & 25th)
Times:
6pm-10pm
For more information and tickets, check out the website here:
www.lazoolights.org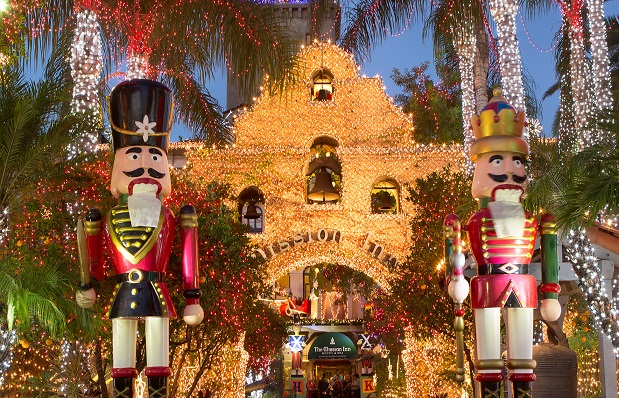 Festival of Lights
Presented by
The Mission Inn Hotel & Spa
3649 Mission Inn Avenue, Riverside, CA 92501
The Riverside Festival of Lights welcomes guests to experience holiday lights and decoration, live entertainment and lots of goodies in Downtown Riverside. The Riverside Festival of Lights is a time-honored tradition for generations of Southern California residents. Attractions at the Riverside Festival of Lights include the Artisans Collective, lighted displays, rides, entertainment, food vendors, Santa Claus and much more. Add a little excitement to your visit to the Riverside Festival of Lights with live music and dance at the University Stage and the Ben Franklin Stage across from Santa's house. Come join the celebration at the Riverside Festival of Lights.
Dates:
Nov 24th - Jan 6th (Closed Dec 25th)
Times:
Vary depending on the date; Check out the link below for specific dates and times
For more information and tickets, check out the website here:
www.riversideca.gov/fol
---