Top 3 Christmas Light Boat Parades
Looking for a unique way to view Christmas lights? What if instead of driving through neighborhoods looking at various light displays scattered around town, you could just sit in one place with your family (maybe eat dinner at a restaurant) and have the lights float by?
If that sounds like fun for you and your family, you're going to want to check out our Top 3 Christmas Light Boat Parades. While they do require a little bit of a drive out of the desert, the memories and displays are worth it!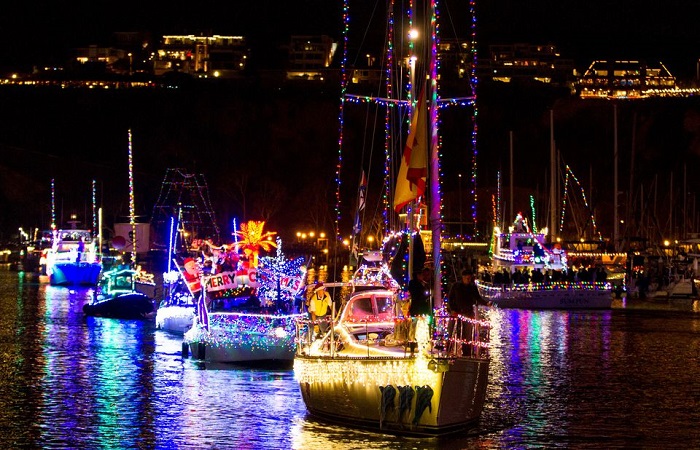 Dana Point Boat Parade of Lights
You can view the parade free from anywhere in the harbor, or make reservations at one of the waterfront restaurants to view while you eat.
When:
December 15th and 16th
Time:
7:30 p.m.
Viewing Locations:
Dana Point Harbor, 34555 Golden Lantern, Dana Point
More info:
https://danapointharbor.com/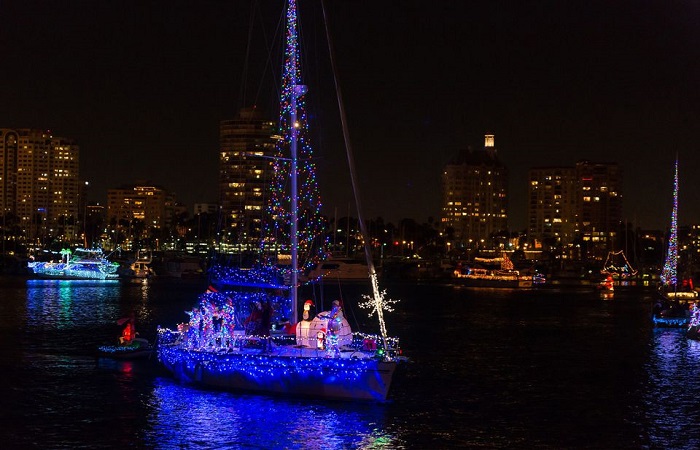 Long Beach Parade of 1,000 Lights in the Downtown Shoreline Marina

When:
December 16th
Time:
5 to 7 p.m.
Viewing Locations:
From restaurants and the boardwalk at Shoreline Village
The Marina breakwall behind Shoreline Village
Shoreline Park around the Lighthouse
Parking:
Paid parking at Shoreline Village, the Aquarium of the Pacific and the Pike, metered street parking, pre-paid ticket boxes at the Downtown Marina
More info:
www.shorelineyachtclub.com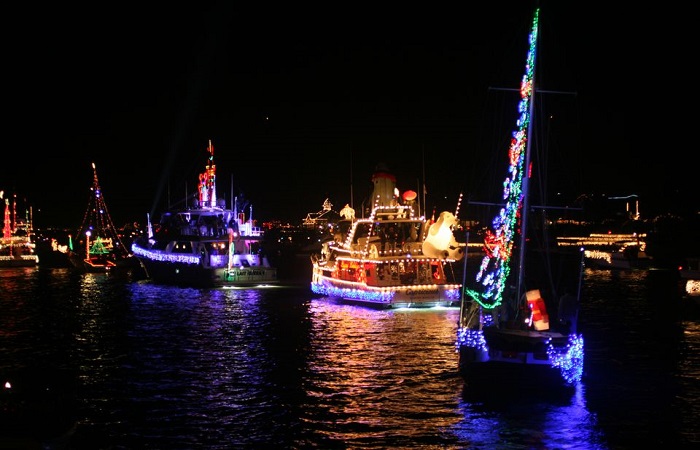 Newport Beach Christmas Boat Parade

When:
December 13th to 17th
The parade of yachts, boats, canoes, and kayaks starts off at the Tip of Lido Isle, a change of starting point from previous years, at 6:30 pm and finishes at the same point at about 9 p.m. in the 109th Newport Beach Christmas Boat Parade.
Free Viewing Locations:
Marina Park
On the bay side of Balboa Peninsula from 18th Street to the end of Bay Avenue
Anywhere along the water on Balboa Island
Along the Pacific Coast Highway between Balboa Bay Club and Riverside Drive
Along the water on Lido Isle
Paid Viewing Locations:
Seating is available at the American Legion Post 291 at 215 15th Street. Call early to reserve (949) 673-5070 or 1-800-655-0149.
The Newport Sea Base, 1931 West Coast Highway, has lawn seating with a view of the parade. Call 949-642-5031 for more details.
More info:
www.christmasboatparade.com
---