Palmdale Chamber of Commerce
Phone: (661) 273-3232
Address: 817 E Avenue Q9, Palmdale, CA 93550
Website: http://www.palmdalechamber.org
About: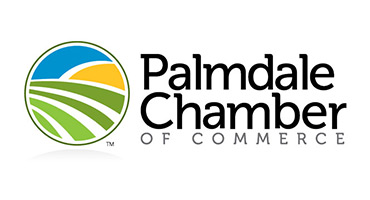 The Palmdale Chamber of Commerce, established in 1941, is a diverse organization consisting of over 500 business professionals working to ensure a healthy business environment in the City of Palmdale and the Antelope Valley. The Chamber is a dynamic force promoting the local economy through a close association with the City of Palmdale and positive interaction with various governmental entities that regulate and impact business in Palmdale and the surrounding communities.

Through the efforts of the professional office staff and the oversight of the Board of Directors, the Palmdale Chamber of Commerce provides value and cost effective service to members. The organization brings leaders together from small, medium, and large businesses through sponsored events, advertising, business-to-business communication, continued community involvement, powerhouse business networking, and forums on relevant topics. These activities serve to establish strong business relationships and promote a sense of pride in the community.

The strength of the Chamber stems from the Staff and the Board of Director's adherence to it's core values as the driving force in making the Palmdale Chamber of Commerce the most trusted, valuable, and desired chamber of membership in Palmdale and the Antelope Valley.
---