Mid-Week Movies: Addams Family Values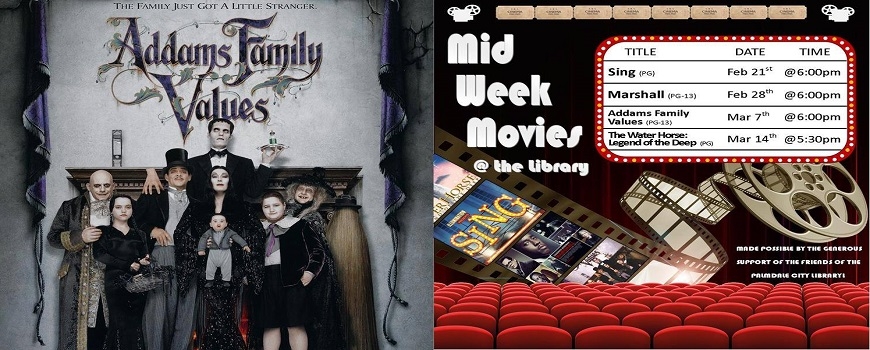 ~WEIRD IS RELATIVE~...... Particularly at our next Mid-Week Movie showing! Wednesday, March 7th @ 6:00pm we'll be featuring Addams Family Values.
Let the wonderfully interesting Addams family take you on a ride through life's more uncommon values, as they endeavor to maintain one very common value - family unity!
Admission Details:
Palmdale City Library 700 E Palmdale Blvd, Palmdale, California 93550