Greatest Escape Grand Opening & Ribbon Cutting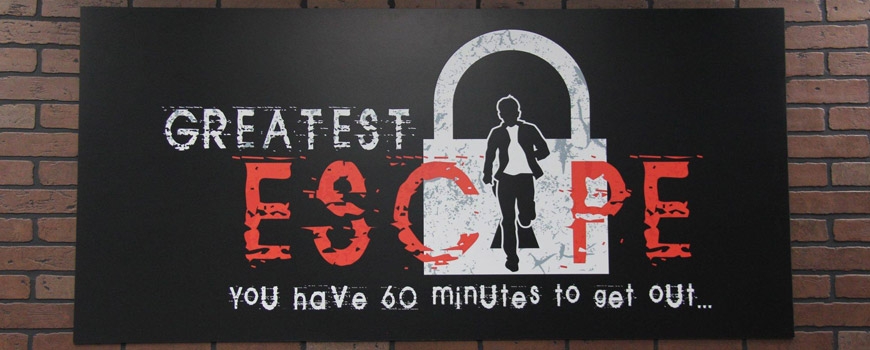 Join the Lancaster Chamber and Greatest Escape on Saturday March 3, 2018 as we celebrate a grand opening and Ribbon Cutting Ceremony!

Grand Opening Event from 10:00 am - 1:00 pm
Ribbon Cutting at 10:30 am

Don't forget to bring PLENTY of business cards!

About Greatest Escape:
We are the Antelope Valley's premier escape room! If you are in the Lancaster / Palmdale area and looking for something fun to do, you have found the right place. We have three themed rooms to choose from, and 60 minutes to solve the puzzles inside. Find the clues and solve the puzzles to "escape" the room. Escape rooms are perfect for:
Team Building
Special Events
A fun time with family and friends
It is admittedly a little bit hard to find us. Here's what you need to know:
Our building is green – the front is "Clean Smile Dental", and Greatest Escape is in the back. We're located next to a blue smog shop.
Pull in as though you're pulling into Clean Smile, and follow the driveway all the way to the back.
Parking is on the left just past the building. Spaces are clearly marked as parking for Clean Smile and Greatest Escape only.
Pick the right space and come visit!

Hope to See you there!
Admission Details:
44820 10th St. West Suite 103, Lancaster, California 92345. (661) 494-1198 contact@greatestescape.us