Zine Workshops at MOAH: CEDAR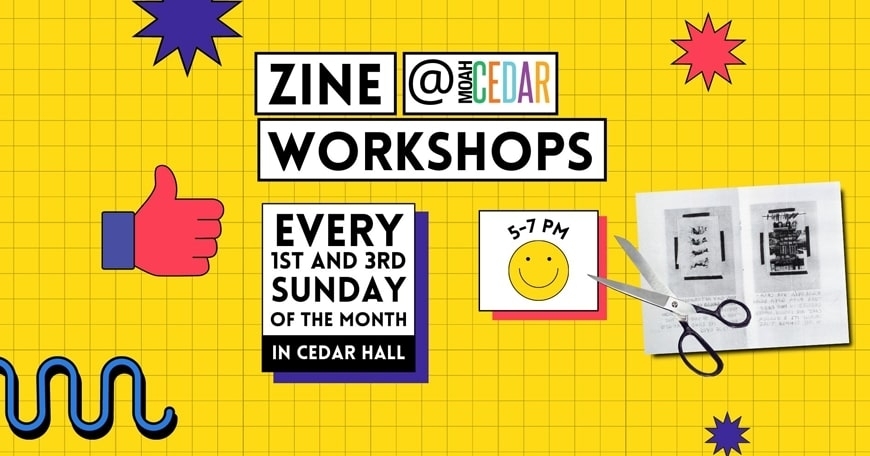 MOAH:CEDAR hosts a series of workshops to guide participants in making their own small-batch, self-published, creative magazine. The Zine Workshops are an opportunity for ages 12+ and adults to get inspired, share their unique visions, and produce work with supplies courtesy of the Andrew Frieder Creative Space.

Workshops begin at 5 PM every first and third Sunday of the month.

Also join in on our mini Zine Workshop sessions, held in conjunction with Spotlight Cafe every Friday at 5 PM.