Art Exhibit: Expansion by Ashley Khan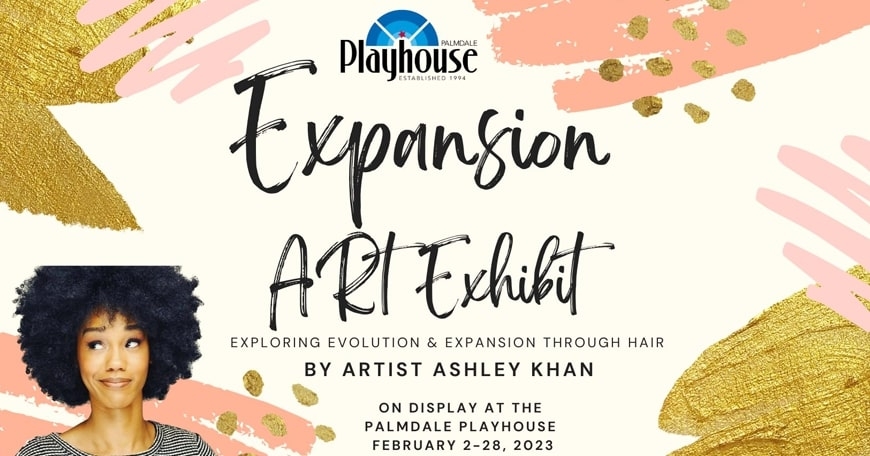 Event Details:
6:30pm | February 2, 2023
@
Palmdale Playhouse - 38334 10th St E, Palmdale, CA 93550
|
Add Event To My Calendar
The Palmdale Playhouse celebrates the opening of its newest art exhibit Expansion: Exploring evolution & Expansion through hair. By artist Ashley Khan.

The exhibit will be on display throughout the month of February from Thursday, February 2, 2023 through February 28, 2023. Please call (661) 267-5684 to schedule a time to view the art.
About the Artist:

Ashley Khan is a Multidisciplinary Artist. Her work explores multidisciplinary art within illustration, hand lettering, fiber arts, and wardrobe design. She expresses and explores her designs through the idea of "expansion" - always building to develop and matriculate into greater creative works.

She's a native Californian, living in Los Angeles County and working in partnership with various community events including, Park After Dark, Reading in the Park, and Honey Ink Publishing.

A few of her favorite mediums that inspire her creative spirit are watercolors, oil painting, knitting, crochet, embroidery, and digital art. Ashley's inspiration comes in a multitude of Patterns inclusive of African, Scandinavian, and Abstracts, with bold and vibrant colors.