Americana Show at Transplants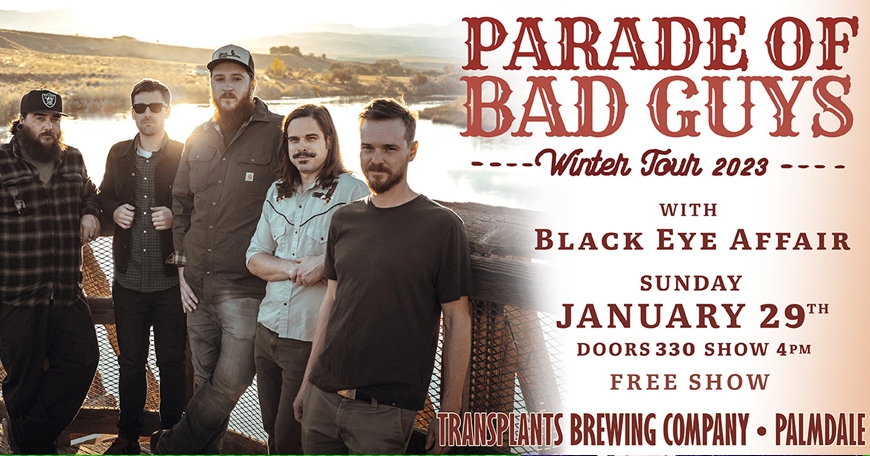 Event Details:
4:00pm | January 29, 2023
@
Transplants Brewing Company - 40242 La Quinta Ln Unit 101, Palmdale, CA 93551
|
Add Event To My Calendar
Parade Of Bad Guys
Outlaw Country

Parade of Bad Guys is a mix of rock 'n' roll and alt-country. Often compared to bands like Drive-By Truckers and Lucero, Parade of Bad Guys' songs range from acoustic sing-alongs to loud and rowdy rock.
As a fifth generation Idahoan, Ben (the band's guitarist/singer/lyricist) tends to write songs about his family heritage and home state. Although the lyrics primarily deal with real events and people, the band aims to capture the breadth of the human experience. With songs about heartache, moonshine, restlessness, apocalyptic rats, space travel, loneliness, reptilians, and death, no topic is too sacred or too strange for Parade of Bad Guys.

Black Eye Affair
Outlaw Country

Acoustic guitar driven Americana and Roots Rock grounded in pop sensibilities.