Hispanic Heritage Celebration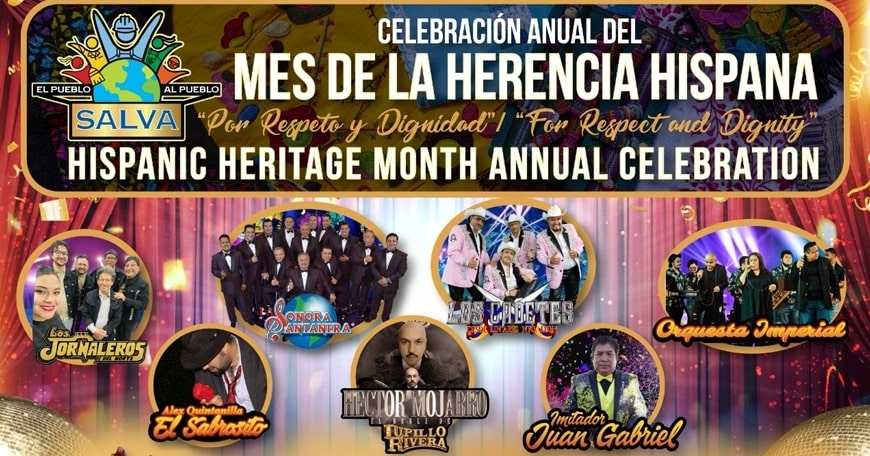 Event Details:
1:00pm - 6:00pm | September 17, 2022
@
37716 55th Street East,Palmdale,93552,US
|
Add Event To My Calendar
SALVA presents the Hispanic Heritage Vendor event!

Invitation to be part of this family event that is completely free to the public, come and together let's celebrate hispanic traditions and culture for
celebrate Hispanic Heritage Month.

Salva has an integrated mission based on promoting education for the rights of our immigrant community, by getting to know the hispanic-american culture. We work closely with immigrant families, day workers and low resource workers to guarantee fair income, growth in civic participation and full knowledge of their rights.