Spotlight Café - MOAH:CEDAR's Open Mic Night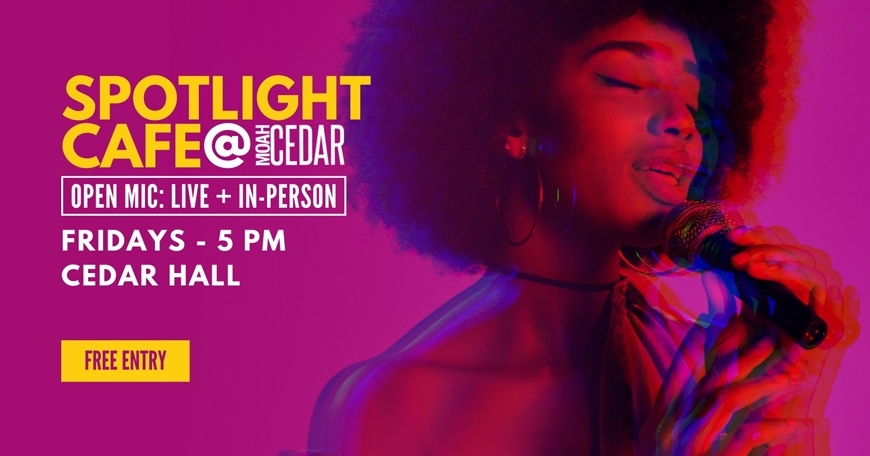 Got Talent? Participate in MOAH:CEDAR's open mic night, Spotlight Cafe!
MOAH:CEDAR wants to see that you have to share.

Poets, Musicians, Singers, Comedians... all talent welcome!

Come by MOAH:CEDAR on the night of the show to sign up (first come first served basis).