Breaking Bad-iverse Vol. 1 at Transplants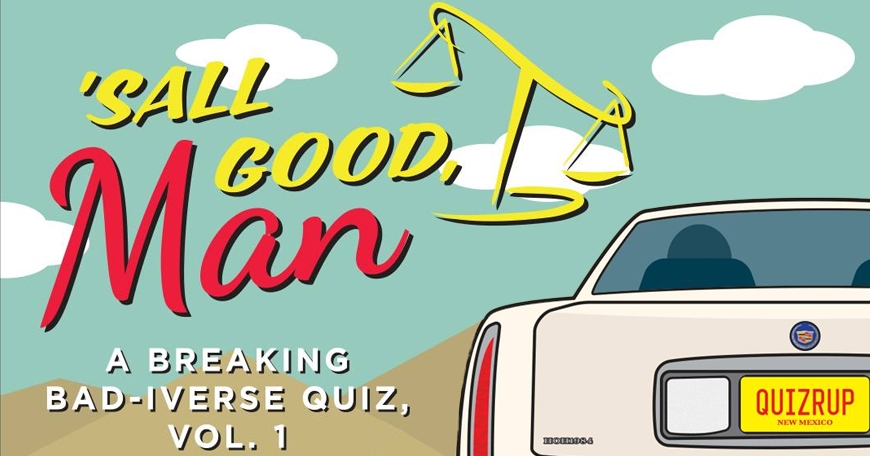 Event Details:
7:00pm | August 17, 2022
@
Transplants Brewing Company - 40242 La Quinta Ln Unit 101, Palmdale, CA
|
Add Event To My Calendar
The one who knocks is here to bring you a night of totally pure, addictive trivia. Introducing 'Sall Good, Man: A Breaking Bad-iverse Quiz. It'll be an explosive pub quiz featuring seven rounds of questions covering details throughout the 11 seasons across both shows: Breaking Bad and Better Call Saul.