Summer Camp Tie-dye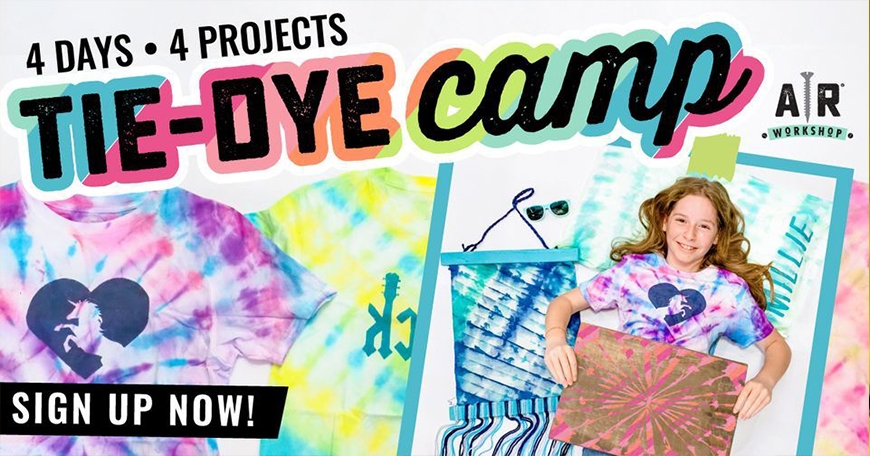 Event Details:
9:30am | June 27, 2022
@
AR Workshop Palmdale, 3167 Rancho Vista Blvd,Palmdale,CA,United States, Palmdale, United States
|
Add Event To My Calendar
Join the AR Workshop for a GROOVY and crafty Summer ARt Camp! This morning session camp is $210 per registrant, and runs from Monday-Thursday from 9:30 am-12:00 pm each day. Their camps are designed for girls and boys, ages 7-14. Kids will create 4 DIY youth tie dye projects over the course of the camp! Participants will be able to customize and choose their project designs and paint colors from our decor line of paints!