Tri Valley Pop-Up Boutique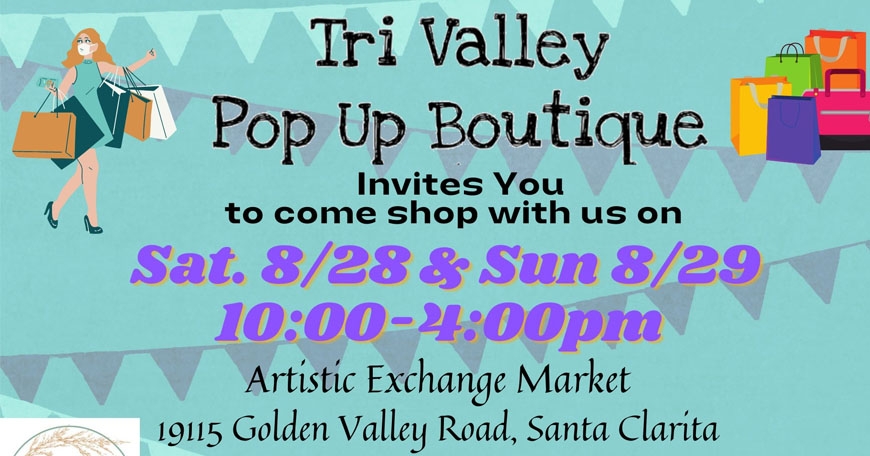 Event Details:
10:00am - 4:00pm | August 28, 2021
@
Artistic Exchange Market - 19115 Golden Valley Road, Santa Clarita
|
Add Event To My Calendar
Hurry on over this weekend to the Tri Valley Pop-Up Boutique. There are many local small business owners and entrepreneurs you can support by shopping at their pop-up shops! You'll find something for everyone from clothes, jewelry, art pieces, handmade soaps or other home goods while supporting a great cause in your community today!