Antelope Valley Fair 2021 Virtual Bridal Show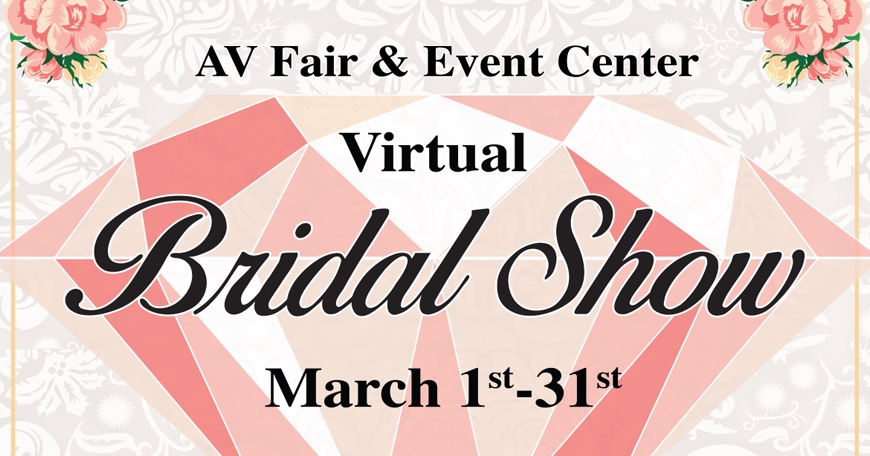 Event Details:
12:00pm | March 1, 2021
@
Virtual Event - 2551 West Avenue H, Suite 102 Lancaster, CA 93536
|
Add Event To My Calendar
The AV Fair and Event Center Virtual Bridal Show will showcase all of the best that bridal vendors have to offer in the Antelope Valley. Everything a bride and groom will need for their special day is just a click of a button. During the month of March, visit our vendor sites for creative ideas, gifts, the latest in flowers in fashions, and so much more.

Participating vendors are offering discounts, raffles, gift cards, gift baskets, additional bridal items, and invaluable guidance and insights that will make your special day even more memorable.

Bridal Totes will be available for a nominal fee to the first 100 brides that sign up! More information on the website.