Loteria Bingo at Transplants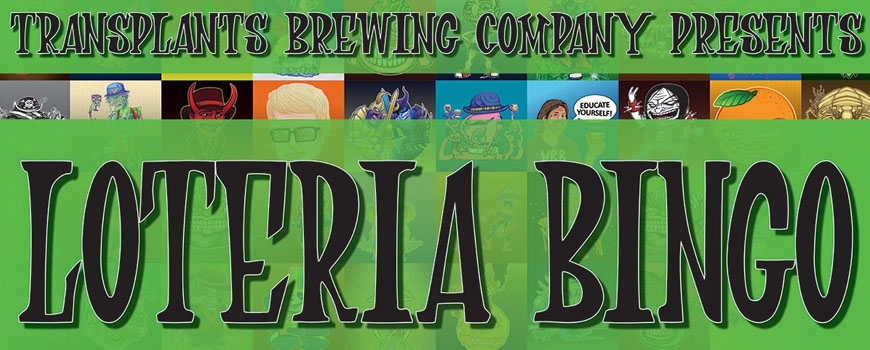 Event Details:
7:00pm - 10:00pm | February 17, 2020
@
Transplants Brewing Company 40242 La Quinta Ln, Unit 101, Palmdale, California 93551
|
Add Event To My Calendar
Come and try out Transplant's newest event: Loteria!

Lotería is a traditional game of chance, similar to bingo, but using images on a deck of cards instead of numbered ping pong balls.

Free to play, just come grab some cards and join in on the fun. We'll have prizes too, so come try your luck and get something cool in return.