Cirque Éloize - HOTEL at LPAC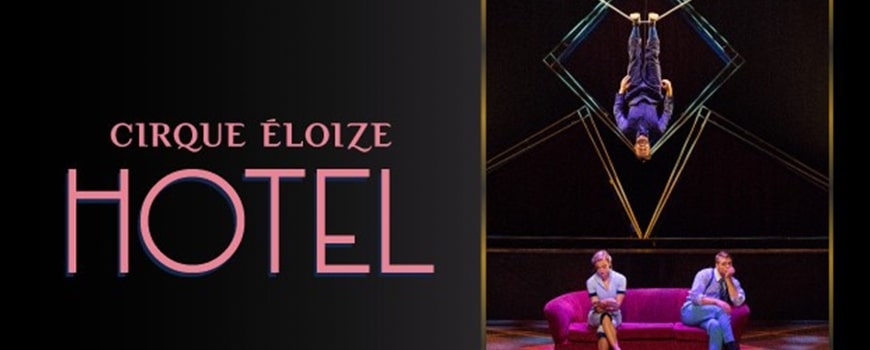 Event Details:
8:00pm - 11:00pm | February 15, 2020
@
Lancaster Performing Arts Center 750 W Lancaster Blvd, Lancaster, California 93534
|
Add Event To My Calendar
In celebration of their 25th anniversary, Cirque Éloize presents its newest creation, HOTEL. This is the story of a transitory stopover and travelers whose lives intersect briefly – just long enough for tales and memories to be forged. Acrobatics, theatre, dance and live music usher audiences into this grandiose and poetic universe, all styled with avant-garde scenography inspired by the elegance of a grand hotel. Join Cirque Éloize as they draw you into this colorful and timeless world.