A Resource Fair for Family Caregivers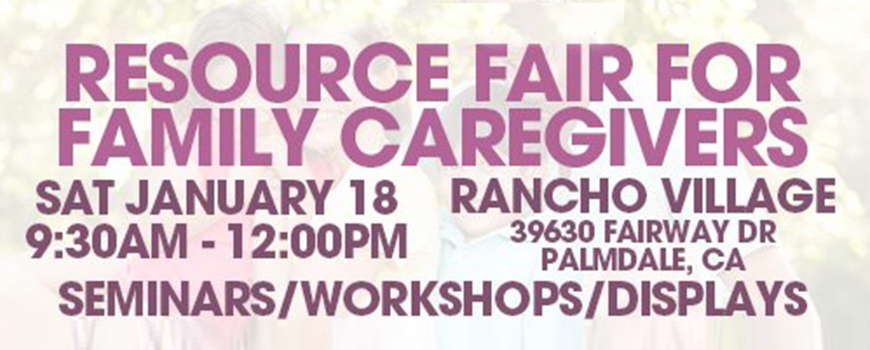 Event Details:
9:30am - 12:00pm | January 18, 2020
@
Rancho Village, 39630 Fairway Dr, Palmdale, CA
|
Add Event To My Calendar
This amazing 1 day event/workshop will give you all the information you need to help you make the best decisions for your loved one. Sponsored by The Senior Resource Alliance of Antelope Valley and COMPLETELY FREE. Don't miss this great event.