Bunco Night at Palmdale's Woman Club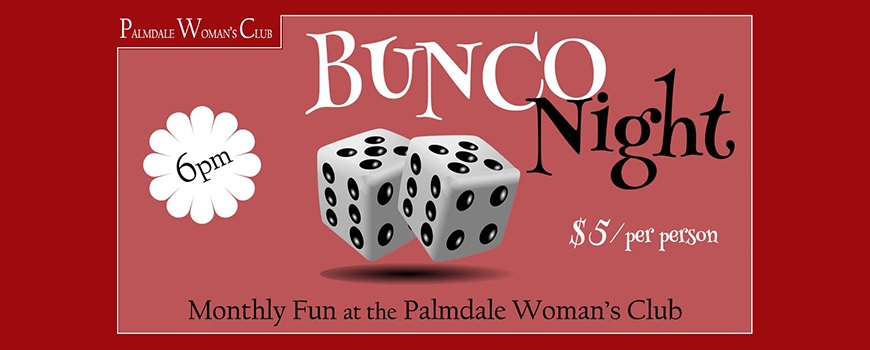 Event Details:
6:00pm - 8:00pm | February 24, 2020
@
Palmdale Woman's Club 2141 E Avenue Q, Palmdale, California 93550
|
Add Event To My Calendar
Please join Palmdale Woman's Club for a FUN night of BUNCO!

Everyone over 18 is welcome - member or not.

Bring a Friend!

For only $5 / per person, you won't want to miss this!