LEVITATE (21+, Beer Pong Tournament, Live Painting & Performances) in Lancaster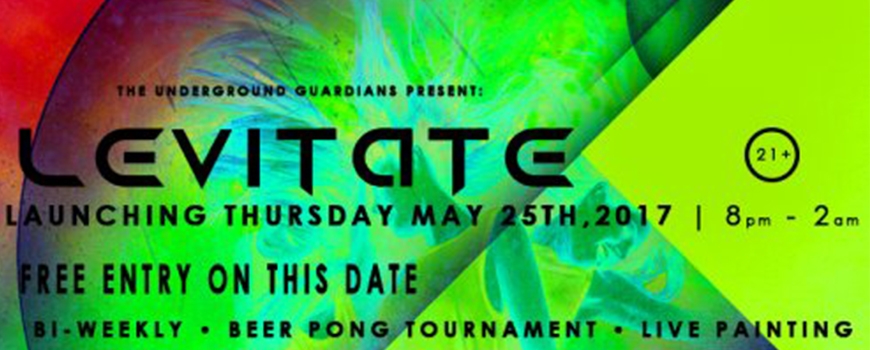 PERFORMANCES:
Alexvnder
Gutter
Knightlite


▼ UNDERGROUND GUARDIANS RESIDENT PERFORMERS ▼
✦ KNIGHTLITE ✦ ALEXVNDER ✦ WAYZE ✦ COTA SOUNDS ✦

MORE INFO :
✦ All ticket sales are final. Prices subject to change. No refunds or exchanges.
✦ Beer Pong Tournament winners will receive cash and other prizes!
✦ Live painting

Theme Parties: Dress up and participate with us! It's more fun!
Dress Code: Rave attire or dressy casual. No sweats.
Say hello to someone you don't already know
Leave backpacks, large bags, sharpies, pens and stickers at home.
Lock your valuables in your trunk before you arrive.
Arrive sober
Be friendly, excited and ready to party with us!