Fall Kids Fest!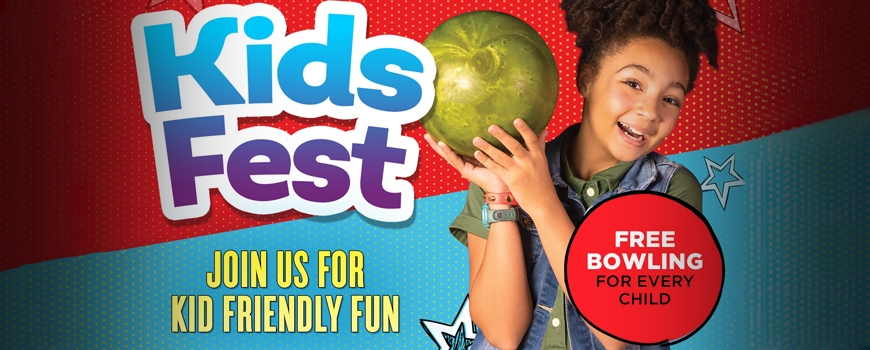 Event Details:
1:00pm - 5:00pm | September 14, 2019
@
Brunswick Zone Vista Lanes 38241 30th St E, Palmdale, California 93550
|
Add Event To My Calendar
It's your family's favorite day to bowl, eat, and have fun! Join us on the lanes with great deals everyone will enjoy! 🤗



But wait—there's more!

Summer Games season passes will be available for purchase in-center or online. There is still time to bowl 3 games, every day, for one low price till 9/2!

Plus, you can apply for the third tournament of the Bowlero Elite Series! It's open only to Bowlero Corp league bowlers, so join a league today and don't miss your chance to 🎳 with the pros. You can apply by visiting https://www.bowlero.com/elite-series/sign-up.

AND don't forget to watch the second tournament of the Bowlero Elite Series on NBCSN—Wednesday, September 11, at 7 p.m. EST.

Have any additional questions? Please call.
Admission Details:
🎳FREE Bowling* 👟FREE Shoe Rental* 🕹️FREE $5 Arcade Card 🥤$1 12 oz. Soft Drinks 🍪$1 Cookies 🌭$2 Hot Dogs 🍕$14 Pizzas *1 Free hour of bowling and shoes for kids 15 and younger. Adults will receive a discounted rate. Subject