Kylie Trout at Buckle & Boots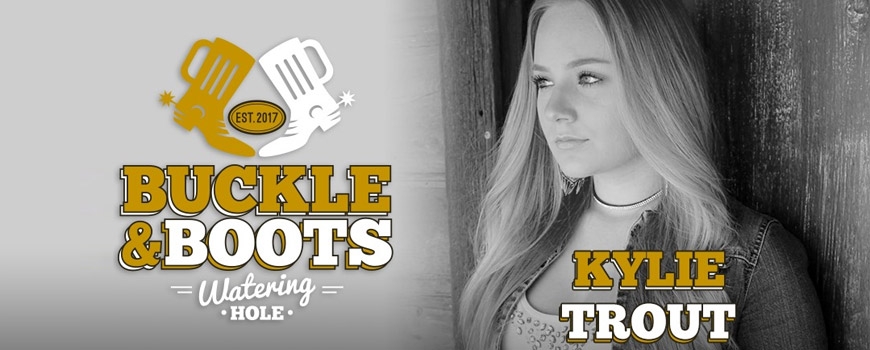 Kylie grew up with her grandparents for the first 8 years of her life. This is where she was first influenced by country music. She then moved in with her dad, stepmom, and siblings. Kylie's mom hasn't been a part of her life since she was 4 years old, but she's managed to take that hurt and turn it into inspiration to strive to do the best she can in everything.
Kylie has now aimed her focus on songwriting and putting her own spin on country music. She says she wants to "put out songs everyone can relate to on personal levels" and "create music that portrays her own style, instead of being the same as everyone else". Kylie was recently a featured artist at the Women of Country event in Anaheim where she shared the stage with Honey County.
Kylie Trout Singing National Anthem @ Angel's Baseball Game
https://youtu.be/CNWN5qJaBGo
Ages 21+
Free cover before 9pm
Admission Details:
706 West Lancaster Blvd suite 111, Lancaster, California 93534