Beginner Painting Class at As You Wish Pottery (Palmdale Studio)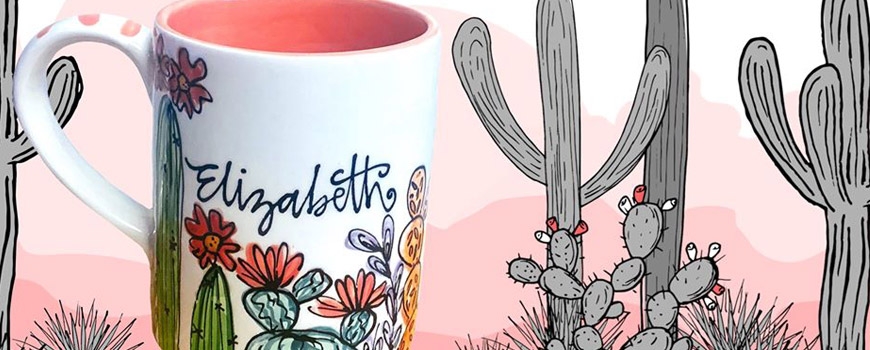 In this class you'll learn techniques for using different brushes, layering colors, creating whimsical outlines, and lettering using a fun writer. Paint your favorite desert plants on a functional piece of pottery you can use again and again for your morning coffee, tea, or cocoa. You can make a matching set of mugs or create a completely new design using the techniques you've learned. You'll leave this class feeling confident and excited about your next project.
Admission Details:
1233 Rancho Vista Blvd #249, Palmdale, California 93551
Get Tickets!