Archery Dodgeball at SGT. Steve Owen Memorial Park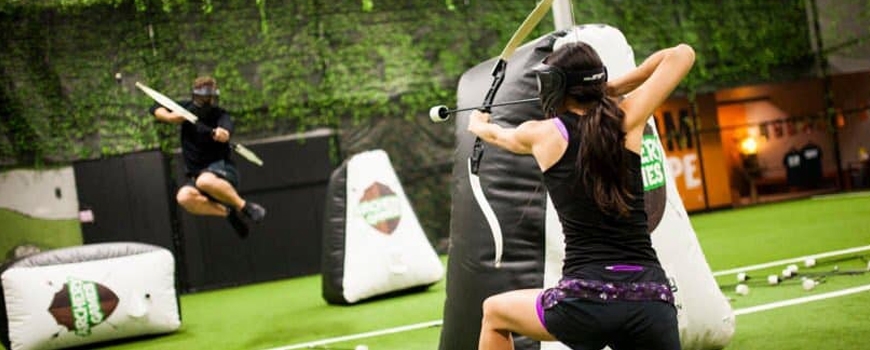 Antelope Valley's first Archery Dodgeball exhibition games are getting ready for the upcoming leagues.

Come out and experience the classic game of dodgeball reimagined and combined with nerf tipped arrow, and inflatable bunkers to take cover behind. Matches will be played with teams of up to 6 players on the tournament tennis court at the Sgt. Steve Owen Memorial Park.

If interested please click the pre-sale ticket link to purchase a 5-hour unlimited pass now for $15.00. This pass will no longer be available 1 day prior to the event. There will be bleachers to watch the games if you're waiting to play or just coming to enjoy the festivities.
Admission Details:
43063 10th St W, Lancaster, California 93534