Pet Adoption at Lucky Luke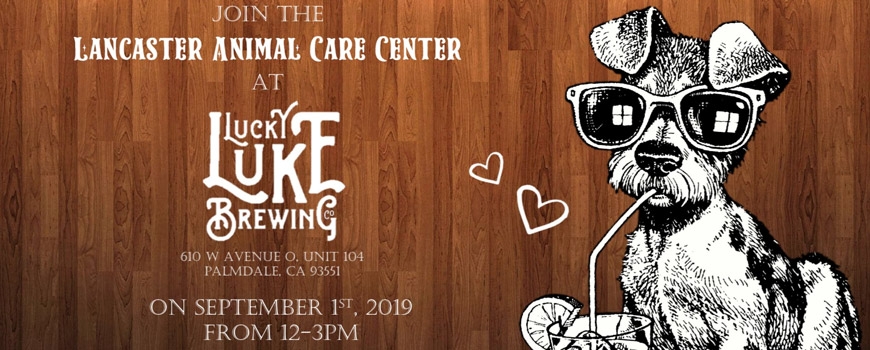 Are you looking for a new furry best friend?
Lucky Luke is hosting another pet adoption event with the County of Los Angeles - Lancaster Animal Care Center!
Join them, Sunday, September 1st, noon-3pm.
They will be on the patio with all of their amazing volunteers to help find forever homes for their animals.
Lucky Luke will be sharing some pets who will be available for adoption leading up to the event!
Admission Details:
610 W. Avenue O, Ste. 104, Palmdale, CA 93551