Runaway at Buckle & Boots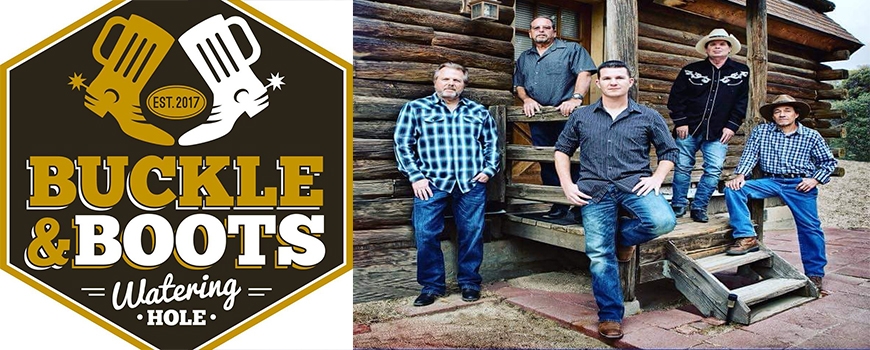 Runaway formed in 2010 after lead guitarist Jim Hinds (a graduate of the Berkley College of Music and protégé of jazz guitar gurus Linc Chamberland and Ted Greene) and Jay Bonanno (a 26-year musical prodigy and part-time high school soccer coach) decided to break away from the stress of their day jobs as Air Traffic Controllers to collaborate in writing, recording, and playing music during their off time.

Upon deciding to form a band Jim and Jay reached out to Jay's father Doug Bonanno, a retired carpenter and music veteran with over 52 years experience as a lead and backup vocalist and rhythm guitarist, to join them. The father-son duo makes for the signature harmonies that contribute the band's distinctive sound. Multi-talented Jim Deverian, a general contractor with over 30 years of musical experience playing rhythm guitar, bass and percussion was next to join the group on drums.
Mike O'Dell has recently joined the band as the bass player and vocalist. He has played in many local favorite bands for the past 20 years.
Admission Details:
706 West Lancaster Blvd., Suite 111, Lancaster, CA 93534