A Festivus Weekend!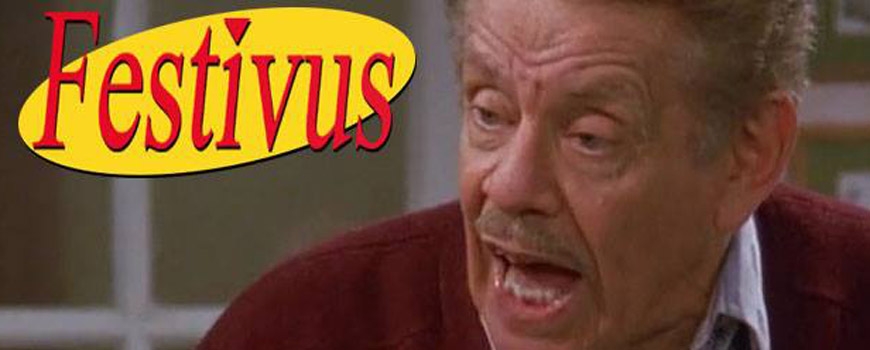 It's a Festivus Miracle! Our main Festivus event is taking place on Saturday, 12/22, but we'll have special surprises in store to keep the celebration going all weekend! Expect to see multiple Festivus themed beer releases, and the Tipsy Moon truck will be here serving you specially themed menu items for the main event!
It wouldn't be Festivus without the holiday standards:

-The traditional Festivus Pole!

-Feats of Strength: The Carnival High Striker will be back for you to test your strength on Friday-Sunday!

-Airing of Grievances: Has 2018 disappointed you even more than 2017? You'll be able to fill out a paper letting everyone know how much this year has disappointed you and your responses will be read by Quizmaster Kim Singleton on Saturday, 12/22 from 8pm-11pm!


We can't wait to see you for this special holiday weekend!
Admission Details:
40242 La Quinta Ln, Unit 101, Palmdale, California 93551