Polar Express Special Event at As You Wish Pottery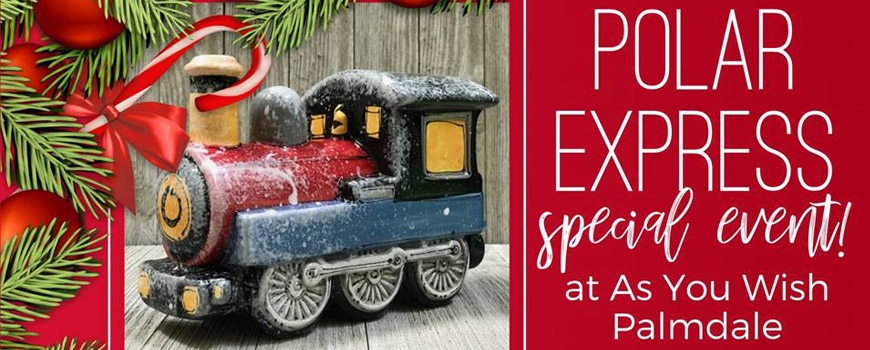 Kiddos are encouraged to wear their pajamas to get into the Christmas spirit as we read the classic story "Polar Express" and enjoy chocolate milk and cookies.

Each kid will get a believer's bell, just like in the story!

The train bank and believer's bell are great reminders for kids to always believe in the magic of Christmas, and that's what this event is all about!
Admission Details:
1233 Rancho Vista Blvd #249, Palmdale, California 93551