Drink and Draw with the POW! WOW! AV Artists!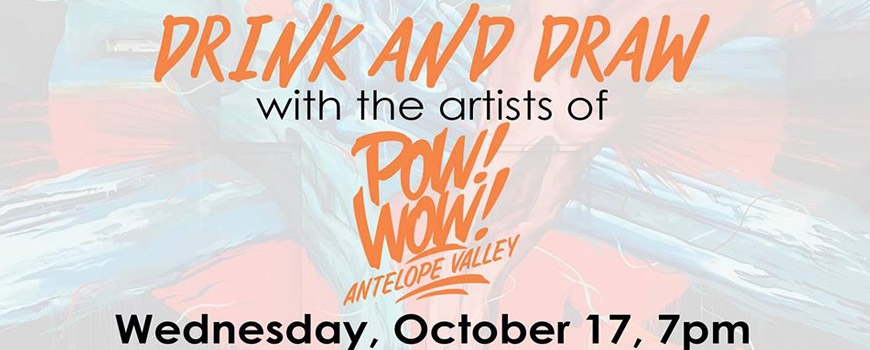 Join MOAH and Lucky Luke Brewing Company in a fun night of drinking and drawing with the artists of POW! WOW! Antelope Valley.
This event is an opportunity to drink with and watch the visiting artists create small works for the "Drink and Draw" Silent Auction which will be held during the POW! WOW! AV VIP Party on October 20th at MOAH.
Tickets for the VIP Party are on sale at
www.lmpaf.org
Participating Artists: Jeff Soto, Lauren YS, Christopher Konecki, Super A, Mikey Kelly, Tina Dille, MOUF, Amy Sol, Emily Ding, Ekundayo, Darcy Yates, Julius Eastman, Carly Ealey, Amir Fallah, Nuri Amanatullah, Tran Nguyen, Scott Listfield, Jaune, Craig "Skibs" Barker, Dan Witz, Laurence Vallieres, Spenser Little, Isaac Cordal and more!
Admission Details:
610 W Avenue O, Ste 104, Palmdale, California 93551