Gold Rush Country at Buckle & Boots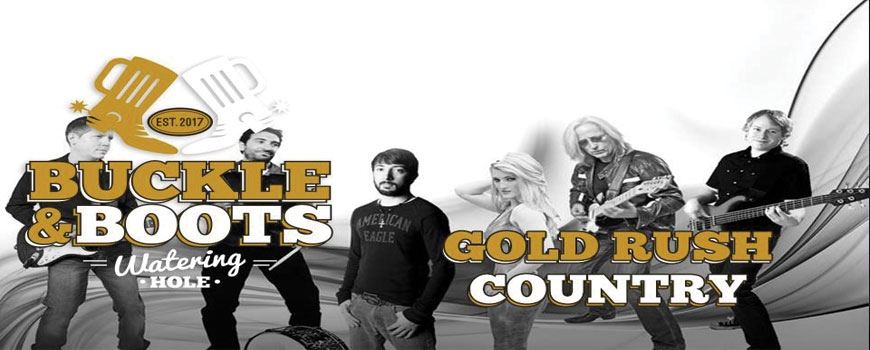 GOLD RUSH COUNTRY combines the showmanship sensibilities of a classic rock act with the heart and soul of today's hot Top 40 country.
With both female and male lead vocals, a driving rhythm section, seamless vocal harmonies and virtuoso instrumentalists, Gold Rush gives audiences the rush and dazzle of a true concert experience. At a Gold Rush performance, you see people's feet tapping; they boogie, shout, two step, dance close and holler their enthusiasm to the band and each other as the hits keep coming all night long.
www.goldrushcountry.org
no cover before 9pm
$10 cover after 9pm
Admission Details:
706 West Lancaster Blvd suite 111, Lancaster, California 93534