Arnie Newman at Buckle & Boots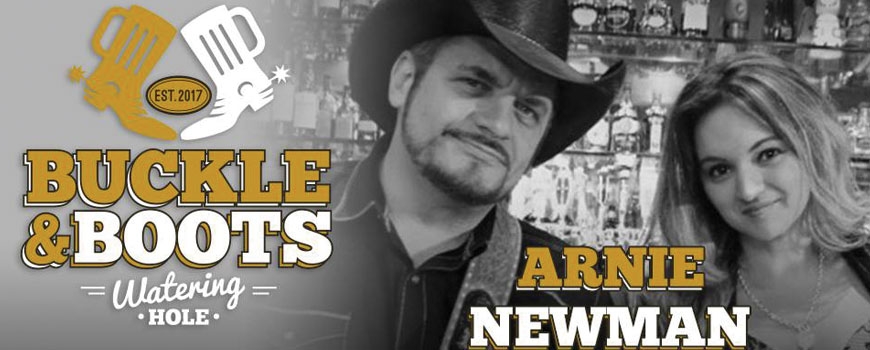 Critics and country fans agree, The Arnie Newman Band is the Hottest, Hard Driving, High Energy Country Band West of The Rio Grande.

The ANB is a Country Music Band described by fans and friends as a Southern California "Super Group" consisting of some of the best musicians to ever play the circuit. Known for their abilities to play just about anything requested, from Classic Country to Todays Chart -Topping Hits as well as Jazz, Pop, Rock and Roll and beyond.

With the talents of Francelle and Arnie up front on vocals, this lineup is a complete package that can entertain a wide variety of listeners and keep your guests dancing all night long.
www.arnienewman.com
No cover before 9pm
$10 cover after 9pm
Admission Details:
706 West Lancaster Blvd suite 111, Lancaster, California 93534