Cedar Performing Arts and Playhouse
Phone: (661) 917-9135
Address: 2330 Mall Loop Rd #108, Lancaster, CA 93536
Website: http://www.cedarperformingarts.com/
Hours: WALK IN REGISTRATION: Mon - Fri 4PM - 7PM
Our Mission: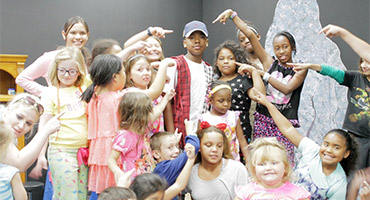 Created in 2009 our mission is to create exceptional theater experiences that inspire and educate our students and challenges them to become better performers and contributors to our community.

Our goal is to be the leaders in engaging our community's young people in the power of performance and theater, and to transform and enrich their lives. Our core values are, Imagination, Respect, Confidence, and Encouragement!!

We never settle for anything less than your child's best. Learn, Create, and Perform with Cedar Performing Arts.
---