Start Your Health Care Career at Career Care Institute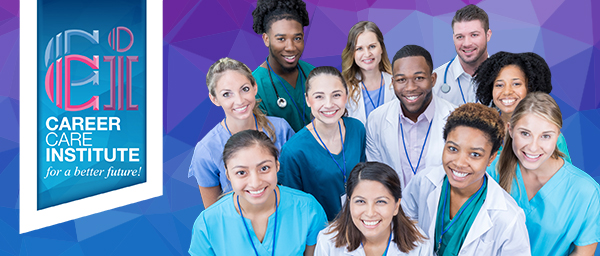 Career Care Institute, also known as CCI, is one of the most progressive vocational training facilities you will find in Southern California.
Career Care Institute's nationally accredited campuses are not only focused on short-term instruction, they are here to train professionals for long-term success. CCI prides itself in delivering quality education for the sole purpose of preparing our students for long-term careers.
Our school originated in the Antelope Valley in 1998 and has since expanded to Oxnard and Moreno Valley. Over the past 20 years, we have tripled in size/location and that expansion is projected to progress as the high demand for medical professionals continues to skyrocket.
All programs at Career Care Institute focus on trades within the medical community and all instructors are experienced veterans within the subjects they teach. They specialize in preparing registered nurses, vocational nurses, limited permit x-ray technicians, medical assistants, and dental assistants.
Over the course of the last two decades, Career Care Institute has built a foundation where students feel proficient and prepared for the vocation of their choice. They cultivate leaders, they develop professionals, and they strive to provide the scholastic tools to build a better future.
Career Care Institute - Mission
CCI is dedicated in preparing students for a rewarding career through exceptional training and an outstanding experience.
Career Care Institute - Vision
To be recognized in our community as a leader in career growth and employment opportunities.
Career Care Institute - Values
We accomplish our mission by living our values, aiming to achieve the highest levels of...
Integrity: Our personal and professional behavior is guided by honesty and ethical principles.
Service-Orientation: With instruction and guidance, we serve the needs of our community, promote self - discipline and put others before ourselves.
Innovation: We are continuously evaluating and ensuring content is relevant and engaging.
Excellence: Highest standards to help students beyond their expectations.
Passion: Passionate to change the lives of others.
---