Bethel Christian School

Phone: (661) 943-2224
Address: 3100 W Ave K, Lancaster, CA 93536
Website: http://www.bethelchristian.net/
Our Mission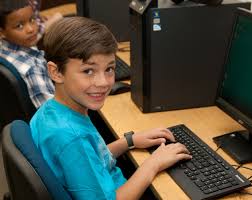 Bethel Christian School believes a quality Christian education focuses on teaching students to understand the world through God's eyes. We teach students to think analytically in all academic subjects and know how the Bible impacts all knowledge. Wisdom is knowing how God's standards for good character impact the use of all knowledge. Our philosophy in education is to help students develop the knowledge, wisdom and faith in God to prepare them for lifelong success.

Bethel Christian School exists primarily to help support parents in fulfilling their child-rearing responsibilities as commanded in Scripture:

"You shall love the Lord your God with all your heart, with all your soul, and with all your strength. And these words which I command you today shall be in your heart. You shall teach them diligently to your children, and shall talk of them when you sit in your house, when you walk by the way, when you lie down, and when you rise up. You shall bind them as a sign on your hand, and they shall be as frontlets between your eyes. You shall write them on the doorposts of your house and on your gates." (Deuteronomy 6:5-9)

"Go therefore and make disciples of all nations, baptizing them in the name of the Father and of the Son and of the Holy Spirit, teaching them to observe all things that I have commanded you; and lo, I am with you always, even to the end of the age." (Matthew 28: 19-20)

BCS recognizes the educational purposes of the state of California when not in conflict with Scripture. These educational purposes include the responsibilities of individuals as citizens, the need for human relationships, the individual's responsibility for good stewardship, and the differences in individual capabilities. The administration, faculty and school board is dedicated by philosophy, purpose and design to the provision of a Christ-centered educational program of high quality.
---