Antelope Valley Saddle-Up Therapeutic Riding

Phone:(661) 267-2730
Address: 41455 20th St W, Palmdale, CA 93551
Website: http://avsaddleup.org/
Our Mission: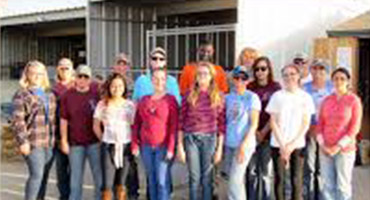 To promote and support equine-facilitated activities for individuals with disabilities.

We promote the rehabilitation of individuals with physical, psychological and learning disabilities through equine-facilitated activities; to help establish therapeutic riding centers; support related medical research; and train and certify therapeutic riding instructors.

We strive to improve a students self-confidence, muscle relaxation, strength and flexibility, and enhance balance and coordination. We also hope to bring joy to our students and parents through various activities. The programs home is in Palmdale, California (North Los Angeles County). We serve a wide range of individuals living in the Antelope Valley area.

Our students represent a range of medical disabilities, including: cerebral palsy, Down syndrome, autism, non-verbal disorders, seizure disorders, visual and hearing impairment, developmental and learning disabilities, and many others. For anyone, mounting a horse can be a frightening prospect. But before long, all of our children are wearing heartwarming grins that lift your heart. The opportunity for them to leave behind the world of doctors, hospitals and medicine is often more therapy than the best medical minds can deliver.

It is the strength of our parents that inspires us. In a world filled with challenge, strife and frustration, Saddle Up strives to provide our parents with support, understanding and even a little relief. Its how we express appreciation to them for sharing the joy of their extraordinary children.
---