A Valentine's Dinner for Two
Whether you believe in taking advantage of a day set aside for love, or you are one who cannot stomach the pink and red stuffed bears down every grocery store aisle, these Valentine's specials are not to be passed by!
First, if there are little ones to consider, make Saturday night yours with Just Dance's unbeatable offer!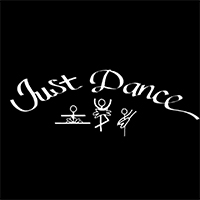 Need a sitter for your Valentine's Plans?
Saturday Feb. 16th 5:00-9:00
Drop your kids off and we will do the rest!
Food, Movies, Games, Coloring...
You name it, We've got it!
$25 for 1 Child
$45 for 2 Children
$55 for 3 Children
$10 OFF IF YOU BRING A FRIEND!
$5 and a filled out registration form will reserve your space!
Now decide on the perfect meal deal that fits your style, and make 2019 the year of focusing on time with those you cherish most. Call your Mom and tell her to put on her best pearls from her jewelry box that sits untouched. Reach out to the friend you lost contact with due to the hectic schedule that is life. Ask your Grandfather to share stories from his childhood over your mutual favorite dessert. Spoil your toddler with a phone-free outing and extra chocolate syrup on the sundae! You will not regret any of it!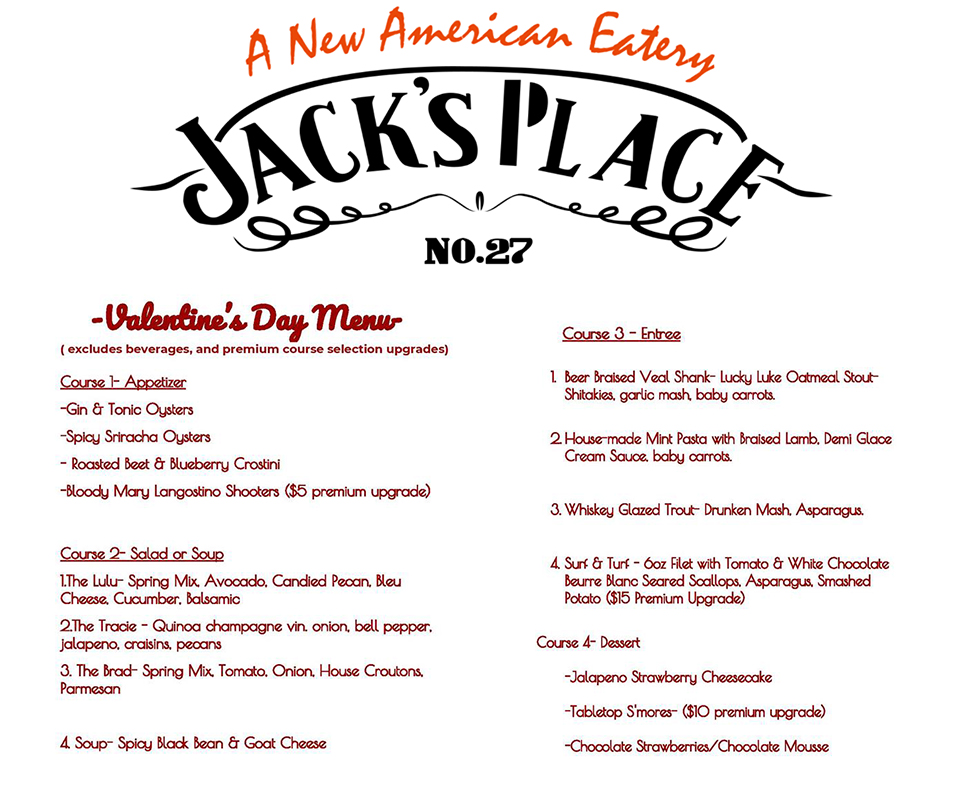 Celebrate your perfect pair with our perfect combination. Tender, slow-roasted Prime Rib joins forces with a crisp Crab Cake, 2 Classic Sidekicks and sweet molasses bread for 4 days only.
Valid 2/14/19-2/17/19. While supplies last. Not valid on delivery. Price may vary per location.





$25 Meal for 2
Make this year's Valentine's Day delicious for two!
Start with an Appetizer, mix in 2 entrees, and Cheesecake or Skillet Chocolate Chip Cookie for a sweet ending.






Spoil the ones you love this Valentine's Day and celebrate at Claim Jumper, February 14 through 17th. Call your local Claim Jumper to make your reservation today.








This Valentine's Day, plan the perfect night in! Make your night special with dinner for 2 ToGo!
Limited time only. Prices may vary in certain locations. Offer only available in the U.S. and excludes Puerto Rico and Guam. ToGo only. Wine or beverage not included.





A 4-course Aussie Celebration for Two!
Offer available 2/13/19-2/17/19 only. Not valid in conjunction with any other offer, discount or coupon. No substitutions. Tax, gratuity and beverage not included. Prices, products and participation may vary.




Texas Cattle Company (Lancaster)
Fire Grilled Top Sirloin Steak
Minced Garlic Butter
Sugar Cane Shrimp Skewers
Fries/Baked Potato - Soup/Salad
Plus a special dessert for two!


---