Puddles Pity Party at the LPAC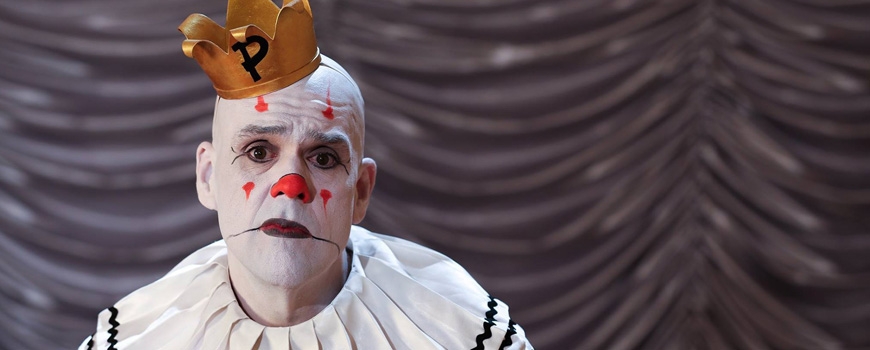 "It seems like a parody. But when Puddles opens his mouth to sing, it's beautiful. Operatic." – The Boston Globe
Halloween 2013 – The nearly seven-foot tall Puddles teams up with Scott Bradlee's Postmodern Jukebox to record an epic version of Lorde's hit song "Royals", instantly going viral on YouTube and receiving more than 18 million views. The "sad clown with the golden voice" has since captivated audiences around the world, with his distinctive whiteface clown costume and heart-melting baritone voice. Puddles uniquely melancholy, operatic versions of popular songs from a diverse list of artists includes absolutely spellbinding hits from Burt Bacharach, Styx, Twenty-One Pilots, Cheap Trick, Nat King Cole, ELO and The Who. Puddles is throwing a Pity Party at the LPAC – and you're invited – for an evening of laughs and beautiful song.
Admission Details:
Tickets: $24, $19, Youth $10