Luis De Alba at the LPAC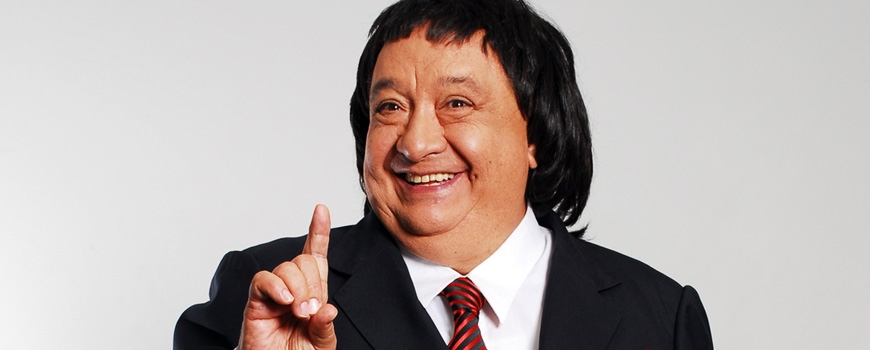 One of Mexico's most iconic comedians, Luis de Alba's career has spanned over 60 years. During the time when comedy was king in Mexican cinema, Luis de Alba took his audiences by storm and became a household name, portraying characters from a presumptuous son of a millionaire "El Pirrurris," to clumsy clergyman "Hermano Sol," to "El Indio Maclovio" a comedic interpretation of a Mexican indigenous man. In addition to having one of the longest-running careers in entertainment, Luis de Alba is an accomplished writer, singer, and radio personality. De Alba's legacy continues with his most recent work, El Show de Luis de Alba, which has captivated audiences everywhere with its stand-up comedy, theatrics, music, poetry, parodies and crowd interaction. Don't miss this comedic legend for an experience you will never forget!
This show will be presented in Spanish.

Como uno de los comediantes más exitosos de México, la carrera de Luis de Alba se ha extendido por más de 60 años. Durante el tiempo que comedia era rey de cine Mexicano, Luis de Alba cautivó el público completamente y se convierto a un nombre conocido con sus varios personajes incluso "El Pirrurris," "Hermano Sol," y "El Indio Maclovio." Además de tener unos de las carreras más exitosos de la industria del entretenimiento, Luis de Alba es un escritor, cantante, y personalidad de radio. Su legado todavía sigue con "El Show de Luis de Alba," una presentación que ha cautivado audiencias por todas partes con su comedia, teatro, música, poesía, parodias y la interacción con el público. No te pierdas esta leyenda cómica para una experiencia que nunca olvidarás!
Admission Details:
Tickets: $59, $49, $44