Coffee with a Cop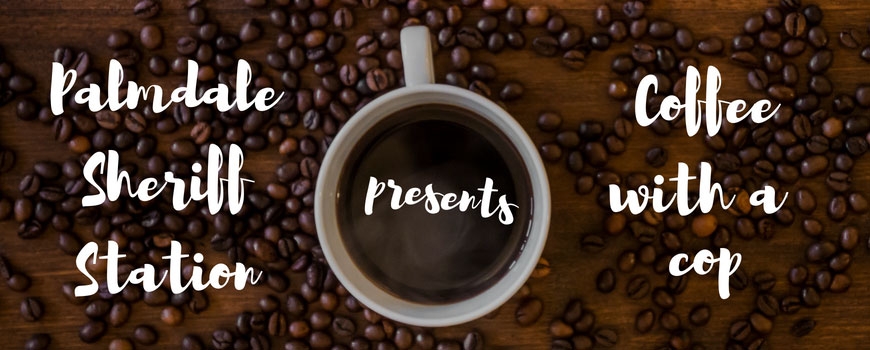 ATTENTION AV RESIDENTS!! Come and meet Palmdale Station's new Captain, Ron Shaffer, and join your local Palmdale Station deputies for hot coffee and conversation at our monthly event, Coffee with a Cop!

Questions regarding law enforcement, employment with the Sheriff's Department, popular social topics, and law enforcement questions, can all be answered or discussed at this event!

Hope to see you there!
Admission Details:
401 Auto Vista Dr, Palmdale, California 93551