Rex Havens - Women and Children First at LPAC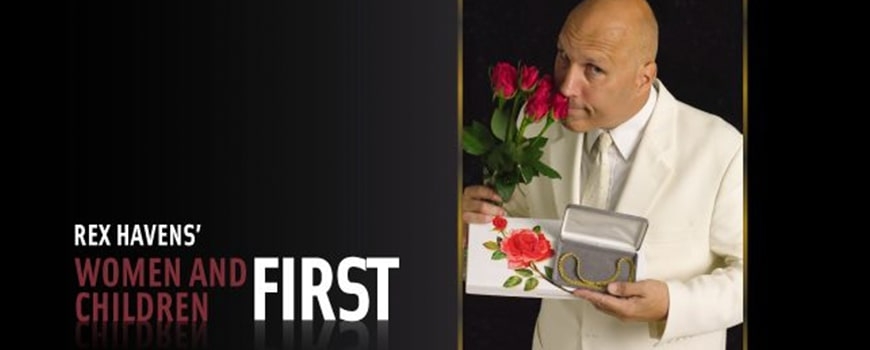 Event Details:
8:00pm - 11:00pm | February 14, 2020
@
Lancaster Performing Arts Center 750 W Lancaster Blvd, Lancaster, California 93534
|
Add Event To My Calendar
HBO, Showtime and Comedy Central star Rex Havens' Valentine's Day gender relationship comedy, Women and Children First, presents a unique look at men and women, from the eyes of an impartial observer without a horse in the race. Rex explores such questions as: What would an alien examining Earth think of men and women? Does either side really win or lose, and does it even matter? Sure, we are on a collision course, but who says colliding can't be fun? Humor and heart share a lifeboat in this remarkable multi-media extravaganza, resulting in a perfect balance of laughter and love.