Streets of Willow October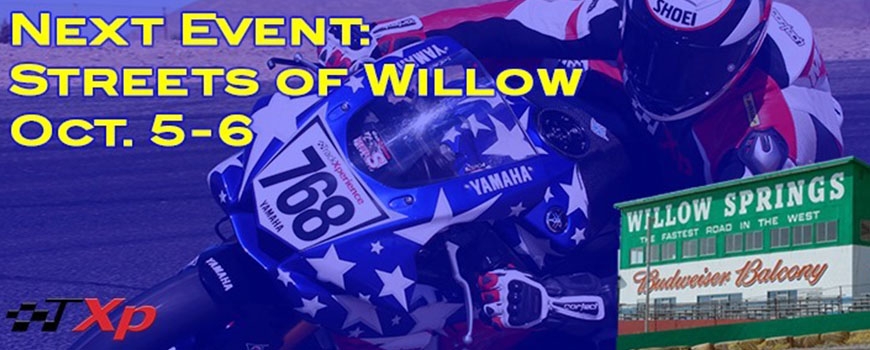 Event Details:
7:00am - 5:00pm | October 5, 2019
@
Streets Of Willow 3500 75th Street, Rosamond, California 93560
|
Add Event To My Calendar
TrackXperience is back at the Streets of Willow! Join us October 5&6!

Sign up early as this event WILL SELL OUT! Take advantage of our early registration discount. Sign up before 9/23/2019 and save BIG BUCKS!!! Get ready for a great weekend! Don't forget our famous potluck on Saturday night! Please bring a dish to share with friends and family; The party starts around 6pm.
Admission Details:
- 3 Groups, 20 minute format - Free New Track Rider Orientation School with Level 1 purchase.