25 & Still Alive! The Playhouse Murders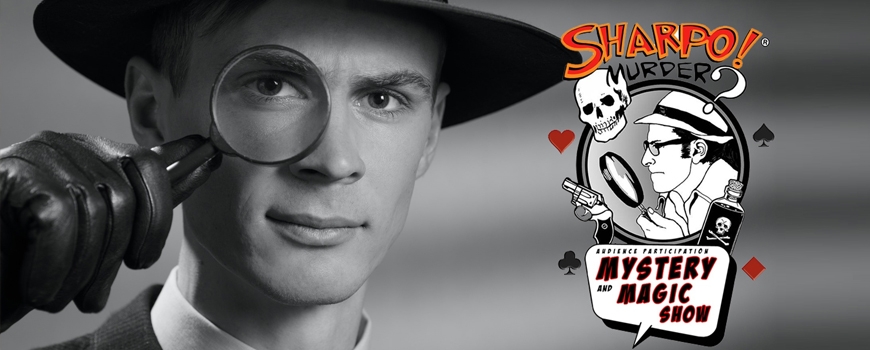 Event Details:
7:00pm - 10:00pm | September 21, 2019
@
Palmdale Playhouse 38334 10th St E, Palmdale, California 93550
|
Add Event To My Calendar
Aging doesn't have to be murder … or does it! Come celebrate the 25th Anniversary of the Palmdale Playhouse with an all new Murder Mystery Interactive Theater show. Sharpo!® returns to the scene with an evening of intrigue, suspense, laughter and mystery surrounded by candles and cake! The mystery begins as soon as you enter the theatre. Follow the clues and avoid the red herrings — are you a person of interest? You might find yourself in a police line-up or being interrogated by a detective! This show is immersion theatre in the truest sense and the improvisational style makes it hysterical and unpredictable fun!

Since 1989, Eric Sharp of Sharpo® has produced and performed in countless live events and stage shows across the United States. He has co-starred in primetime network television shows, feature films and is a magician member of the Academy of Magical Arts at the Magic Castle in Hollywood. This well-seasoned cast of players has polished and honed their act to perfection!
Admission Details:
Tickets include non-alcoholic beverages, appetizer bites and dessert. Wine will be available for purchase.