AV Taco Tasting Contest 2019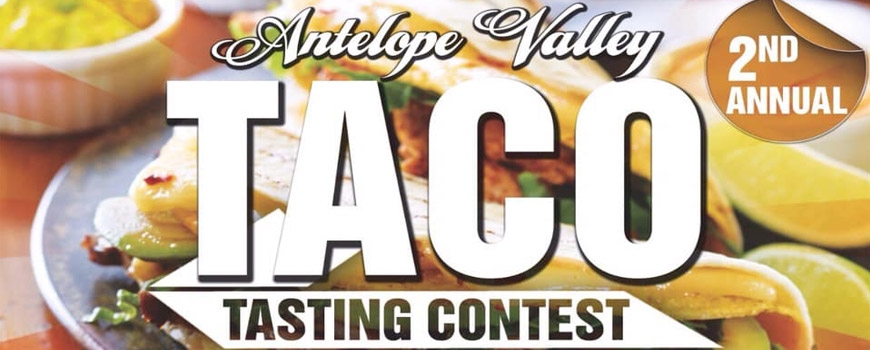 Join in on the crowning of the winner of Best Taco! With local taco experts that will be battling to impress you and win the title.
Beef • Veggie • Chicken • Pork
There is a taco for everyone!
How to participate in the Taco Tasting Contest?
Purchase tickets on the day of the event at our ticket stand on Lancaster Blvd and Fig. First come first served.
The price of each ticket is $2 or 3 tickets for $5. For each ticket you purchase you will receive:
1 red ticket that can be exchanged for one taco to try.
And 1 yellow Voting ticket to pick your favorite taco.
1. Buy at the ticket office to try the tacos.
2. Deliver the yellow voting ticket to the vendor that made your favorite taco. You will be the judge!
3. The winner of the contest is the one who collects the greatest number of yellow tickets.
For questions call us at 661.434.1254
Admission Details:
Lancaster Blvd