Vinyl Night at Lucky Luke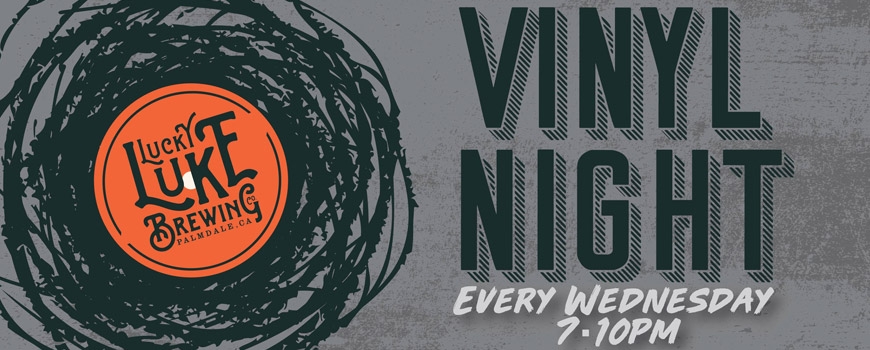 Kicking off the New Year with a new weekly event! Join us next Wednesday, January 9th for Vinyl Night with DJ Licorice Pizza.
Feel free to bring in your own records to throw on the turntable. He will also have an assortment of vinyls for YOU to choose from.
Event happens in our taproom and is FREE to come and enjoy.
Admission Details:
610 W Avenue O, Ste 104, Palmdale, California 93551